FREE EXPRESS SHIPPING ON ORDERS $35+
FREE DIGITAL PATTERN WITH ORDERS $35+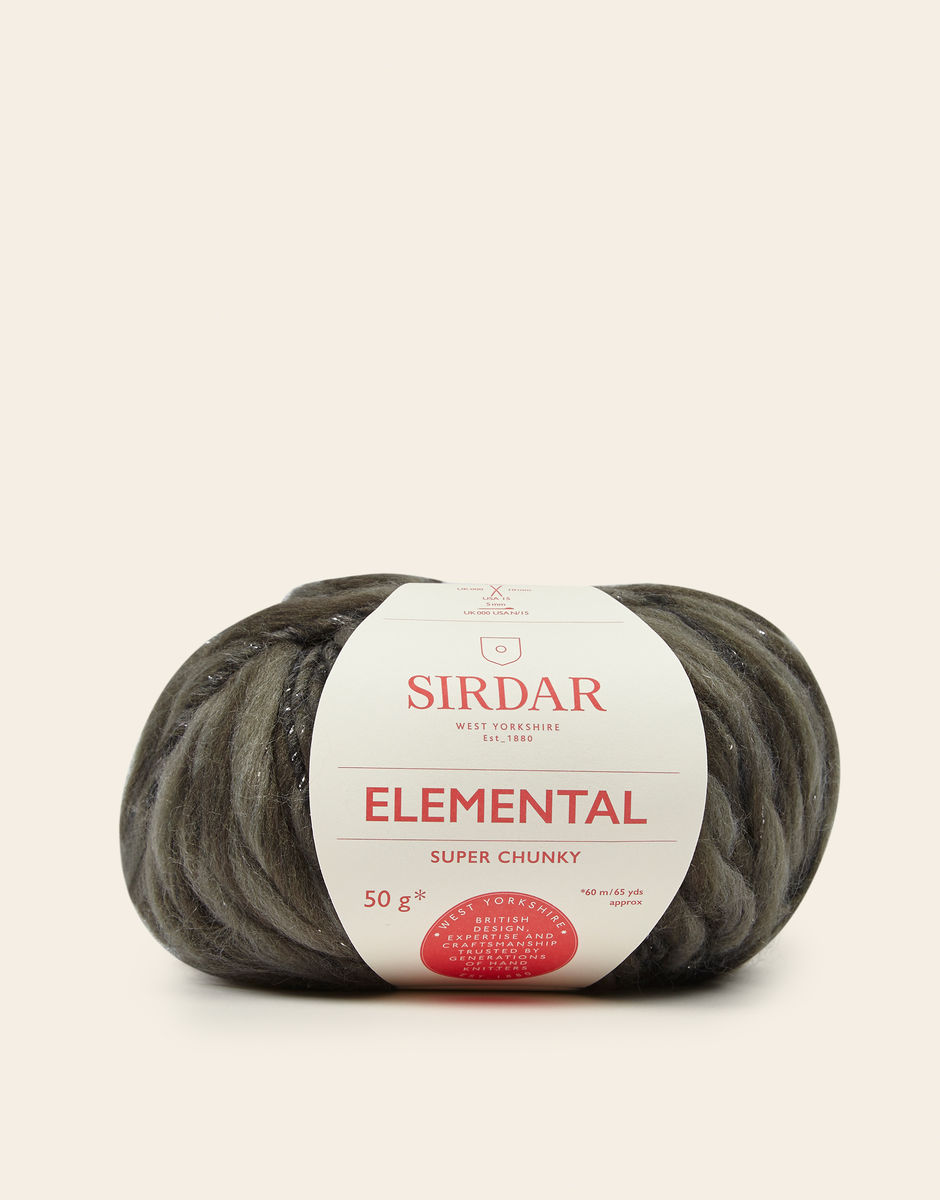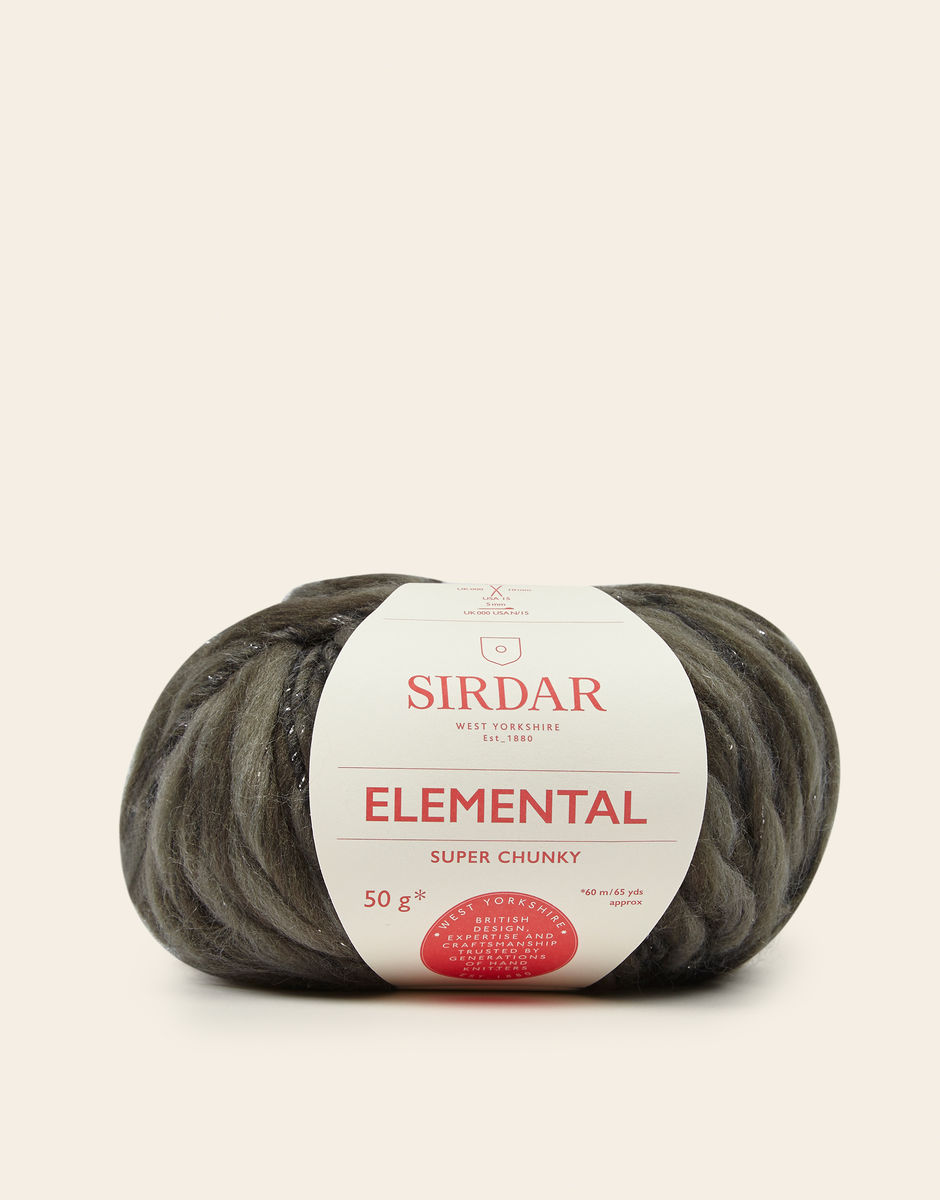 SIRDAR ELEMENTAL SUPER CHUNKY, 50G
Soft, textured yarn spun with preciousA metallic strands.
Yarn Facts
About This Yarn
Sirdar Elemental is an easy way to add texture and sparkle to your knits. Every strand of this single ply yarn has an intriguing variation in thickness, a beautiful blend of hues, and just a little splash of sparkle, adding just a dash of drama to your next project. Machine washable on a wool cycle, Elemental is practical as well as eye-catching. Ideal for beginners, this bold yarn knits up quickly to create statement pieces.
What's it like to work with?
This soft super chunky yarn is ideal for beginners. The thick/thin effect creates an interesting texture from simple stitches, perfect for disguising uneven knitting, and it knits up really quickly!
What is it best for?
Simple accessories and garments work best with this yarn. This yarn looks its best knitted up in classic stitches.
Composition

72% Acrylic 15% Wool 9% Alpaca 3% Polyester 1% Nylon

Tension

10 stitches x 13 Rows to 10cm / 4"

Yarn Length

60 metres (65 yards)

Knitting Needle Size

10 mm (USA 15)

Crochet Hook Size

10 mm (USA N/P/15)

Washing Instructions

40 Machine Wash / Wool Cycle
Our Patterns